Recommended ski equipment
Normal cross-country skis are suitable. Fishscales and metal edges are recommended but not required.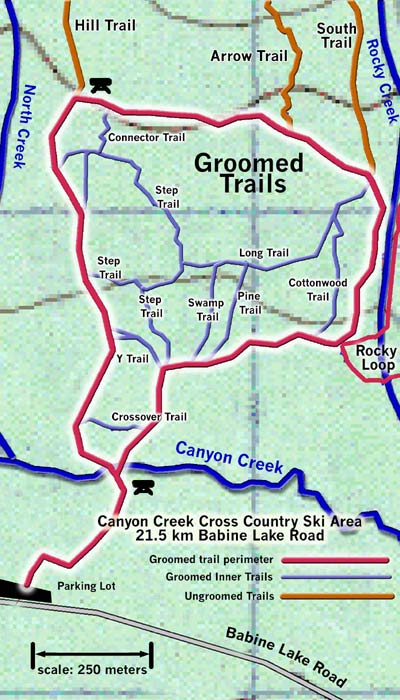 Signs
Each groomed trail is marked with the trail name and the skill level.
Novice
Intermediate
Advanced or Expert
Novice trails may have hills but the hill is straight with a long runout. Intermediate or Advance hills have curves and require skill to turn at speed.