Trails Report
Friday April 7, 2023 - last day of the ski season
2 cm new snow pellets
All trails are groomed or do not need more grooming
Spring snow conditions.
Thanks for all your support - see you next November
Parking lot is clear of snow.
Babine Lake Road is in good condition.
The new bridge is installed. Culverts are in place at all the wet spots.
Thanks to the staff of West Fraser/Pacific Inland Resources for providing a free-span bridge and culverts.
You can donate on site or online:
-3
Welcome to Canyon Creek
All work at Canyon Creek Ski Area is done by volunteers.
We have 22 km of ski trails suitable for cross-country and backcountry skiing. Trails are suitable for all skill levels from novice to advanced.
We are in a high-elevation snowbelt that results in cold dry powder for most of the winter. Our grooming season extends from mid-November to April 10.
Elevation of the trails range from 1032 meters up to alpine at 1576 meters.
We machine-groom more than 10 km of trails at the lower elevations. We will be grooming for both track set and skate skiing. Hills are groomed wide enough for turns and stopping.
Another 12 km of trails are tracked and monitored by our volunteers.
Many of our trails are in open meadows or parkland as a result of a forest fire in the 1930's.
When there is valley fog in town, it's often sunny at Canyon Creek Ski Area.
Canyon Creek is an excellent destination for families with children. It's a place where children can have fun!
Snowshoeing is permitted but users must walk in the Snowshoe Lane provided and not on the Ski Lane or the set track.
Dogs are permitted on all trails as long as owners clean up any messes and put their pets on leash if necessary.
Contact Us
You can contact us at canyoncreek@bcnorth.ca
Fees/Donations
All work is done by volunteers. Currently there are no fees but there is a donation box at the Ski Area to show your appreciation and support.
We currently have two fundraising projects:
| | |
| --- | --- |
| Maintain our groomer | |
| Hire an excavator to widen and smooth our ski trails | |
You can donate on-site or online:
Safety
Use the trails at your own risk.
The trails are in a wilderness setting with all the associated risks.
The trails are not patrolled regularly, so tell someone where you are going and when you will return. Ski with a friend.
There is cell coverage on the upper section of the Hill Trail, but no cell coverage on the lower trails.
Maps are located at major junctions and show where you are.
We recommend a location beacon such as a SPOT or Inreach.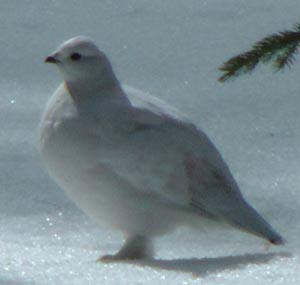 Canyon Creek Ski Area is managed by the Canyon Creek Recreation Society in collaboration with Rec Sites and Trails BC.
We have developed and maintained the trails since 2007.
Our sponsors for 2022 include:
Bulkley Valley Backpackers Society
Rec Sites and Trails BC
Wetzinkwa Community Forest
West Fraser / Pacific Inland Resources
Bulkley Valley Kin Club
Dawson Road Maintenance
Extreme Signs
Smithers Lions Club
Bulkley Valley Credit Union
and most important - your donations